About Us
Established in 1996, Resource Commercial Construction is a full-service general contractor and construction management firm headquartered in Dallas, Texas. Resource delivers projects across the United States with established partnerships in the industrial, office, commercial, senior living, and multi-family sectors. Our seasoned team is experienced in complex interior finish-outs, transformative capital improvements, and low-rise new construction projects.
Focused initially on industrial and commercial interior projects, Resource has grown into a diverse multi-disciplinary company with over $500 million in completed projects. Our specialty continues in industrial and commercial interiors and is our company's core.
Resource has built our reputation on extreme client service, focusing on quality customized project solutions to protect our client's cost and time.
Peter J. Carr
President & CEO
Our Founder, President & CEO, Peter Carr, has served more than 35 years in the North Texas construction industry. Starting his career as a subcontractor, he established Resource Commercial Construction in 1993. Initially focused on small interior remodels, Peter has grown the business to include a comprehensive interiors practice and a full-service new construction business unit. To date, Resource has delivered more than 500 successful projects for many of the top companies in diverse industries.
In addition to developing his general contracting business, Peter has operated one of the largest livestock production firms in the PRCA. He is a former bareback rider, an avid roper, and a family man.
Peter's giving nature is dedicated to his team of professionals and giving back to the community. He has strong relationships with numerous charitable groups, especially organizations benefiting children. Currently, Peter serves on the Board of Directors for Cowboys Who Care. https://www.cowboyswhocare.org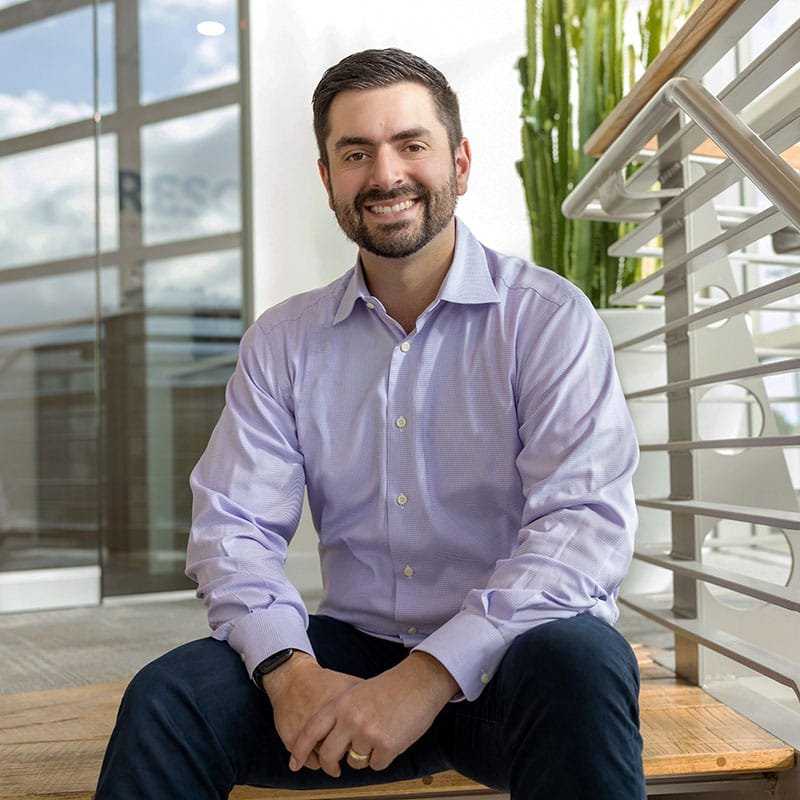 Chris shakesby
Vice President
Chris leads our interiors business unit and brings over a decade of experience to the Resource Commercial Construction team. Having spent his whole career in the interiors space, he provides expertise and leadership in all aspects of interiors construction. Chris and his team of skilled professionals go the extra mile to exceed the demands of our customers. He maintains clear communication and open collaboration with our clients throughout the project life cycle and works with our operations teams to deliver project-specific solutions.
Chris is a proud alumnus of the University of North Texas and is active in the North Texas community, raising money for small businesses, and charitable organizations, and serves on the board of a youth hockey team. In his free time, he enjoys golfing and spending time with his wife and three children.
Christie Bailey
Director of Marketing
Christie Bailey joined Resource Commercial Construction as the Director of Marketing shortly after moving to Texas from Illinois in 2020. Christie's passion for creativity started early in life, and she was able to turn that natural skill set into a career. A bulk of her professional career has been in the AEC industry, focused on marketing and business development.
Christie leads Resource Commercial Construction's marketing efforts with the goal to enrich the client experience and drive company culture to ignite results. She has an energy that inspires you to do work you are proud of. Aside from "making things pretty," she dives into the strategy of each project to ensure our team is proactive and innovative.
You will often find Christie in the community as she enjoys volunteering and building relationships. She is happiest with her fiance and their two dogs outside, enjoying the Texas weather.